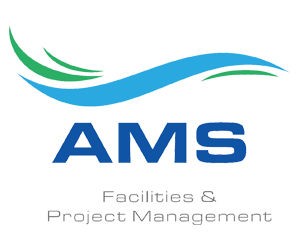 Our team of engineering-led experts provided fully integrated facilities and project management services.
At AMS Group, we know that every business is different so we take the time to understand clients and their specific requirements. This ensures the services we provide are tailored and structured to the needs of your business. We are flexible and professional in how we approach each job and always deliver expected results.
At AMS Group, we understand the importance of being commercially competitive. Because we provide services through our own team, we can carefully manage costs and timelines.
We provide facilities and project management services to broad range of commercial premises and business and industrial parks throughout the Country and the broader Munster region.
The combined experience of our team ensures a deep understanding of a broad range of sectors, ensuring we provide exceptional service levels. For our clients, this means we get the job done and done right.
Download our brochure for more information
OUR RANGE OF SERVICES WE OFFER INCLUDE:
Project management
Commercial building & maintenance services
Engineering services
Commercial electrical
Refurbishment & fit-outs
Commercial plumbing
Landscaping
Emergency repair - commercial