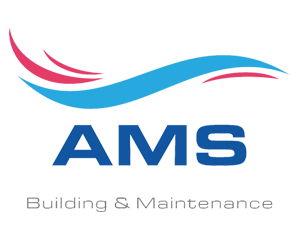 Reputable and trusted provider of professional building and maintenance services delivered at the right price.
At AMS Group, we have established a reputation based on the professionalism of our team and our competitive pricing. All building and maintenance services are carried out by fully qualified, highly skilled tradespeople, technicians and engineers so we guarantee the work they do is to strict high standards and is managed by our engineering-led expert team.
We provide comprehensive construction and renovation services to improve and upgrade commercial, industrial and residential properties. Our clients value our workmanship, attention to detail and cost effectiveness.
AMS Building and Maintenance Services provides the exact level of building and maintenance services required by our clients. Our aim is to build trust and long-term relationships so if something goes wrong, you can rely on us to respond promptly and effectively.
Download our brochure for more information
RANGE OF BUILDING AND MAINTENANCE SERVICES:
Carpentry
Plumbing
Roofing
Electrical
Plastering
Painting & decorating
Flooring
Refurbishment & repair
Masonry & stonework